Gastroenterologist New York, NY - Daniel J. Alpert, M.D., PLLC

Attending Physician,
New York University Langone
Medical Center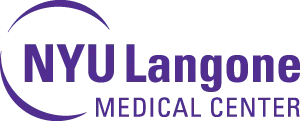 We welcome you to the practice of Dr. Daniel J. Alpert, your choice for gastroenterology in the New York metropolitan region. Located in the heart of Manhattan, Dr. Daniel J. Alpert combines state-of-the-art technology with excellent, individualized care to provide patients with the best digestive health and endoscopy services possible. Some of our services include colon cancer screenings via Colonoscopy Exams, Stomach Pain , Acid Reflux , Nausea and Vomiting , Diarrhea and Bleeding , Ulcers , and many more. As a leading gastroenterologist in New York, NY, Dr. Alpert is dedicated to helping his patients maintain good digestive health.
This website gives you easy access to Dr. Alpert's practice, including directions, hours of operation, payment policies, information about Dr. Alpert and his services, and even a link to request an appointment. Dr. Alpert believes that informed patients are better prepared to make decisions regarding their health and well being. That's why this website includes links to informative articles that describe the various diagnoses, treatments, and technologies associated with digestive health care. You are encouraged to look through these pages whenever you have an interest or concern about your digestive health.
Please feel free to contact us with any questions you have or to request an appointment.
Episode 3:
Illuminating interview with Board Certified #gastroenterologist, Daniel Alpert, M.D. We'll discuss #ColonCancer, #colonoscopy, #Cologuard, #IrritableBowelSyndrome, #IBS, #Ozemic, #UlcerativeColitis, #CrohnsDisease, #FattyLiver, #GERD, #probioticsupplements, #gluten… pic.twitter.com/KsaUf2Ddlk
— Doctor Podcasts (@DoctorPodcasts) July 21, 2023